---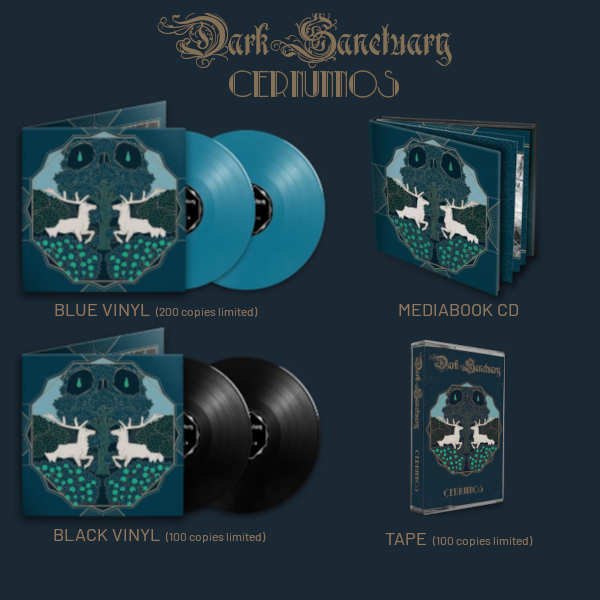 ---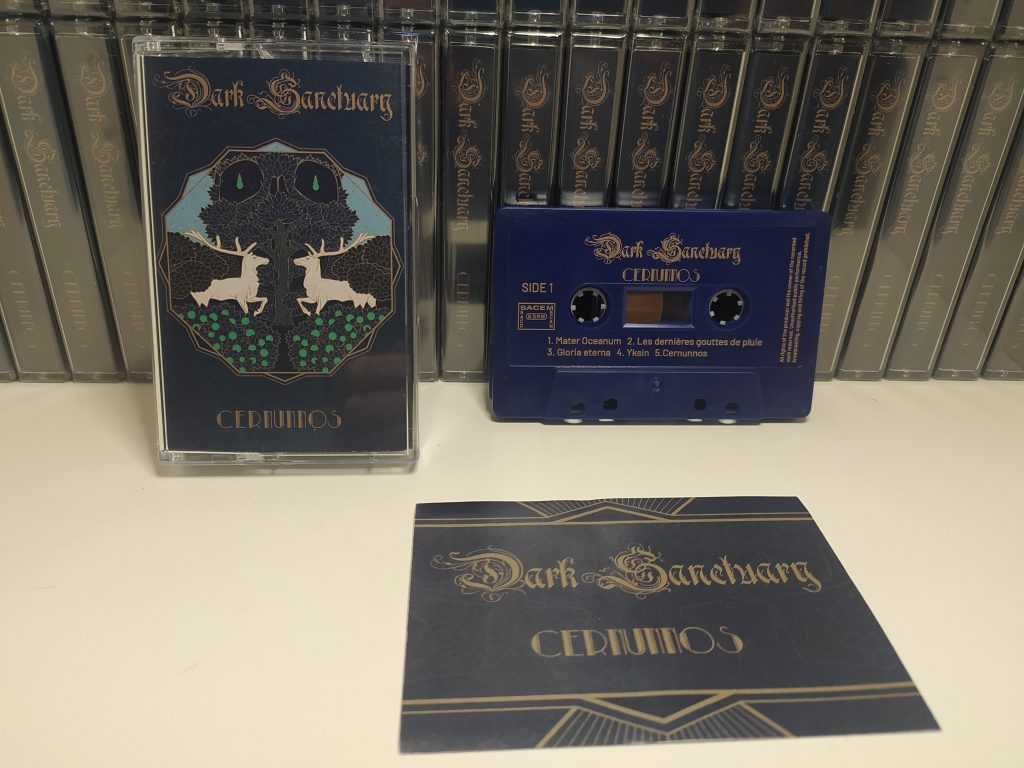 Cernunnos limited tape
You can now order the tape version of our new album Cernunnos. This edition is limited to 100 copies and will come with an exclusive sticker.
The price, including postage, is €15.
To order, click on the Paypal button below:
---
Band members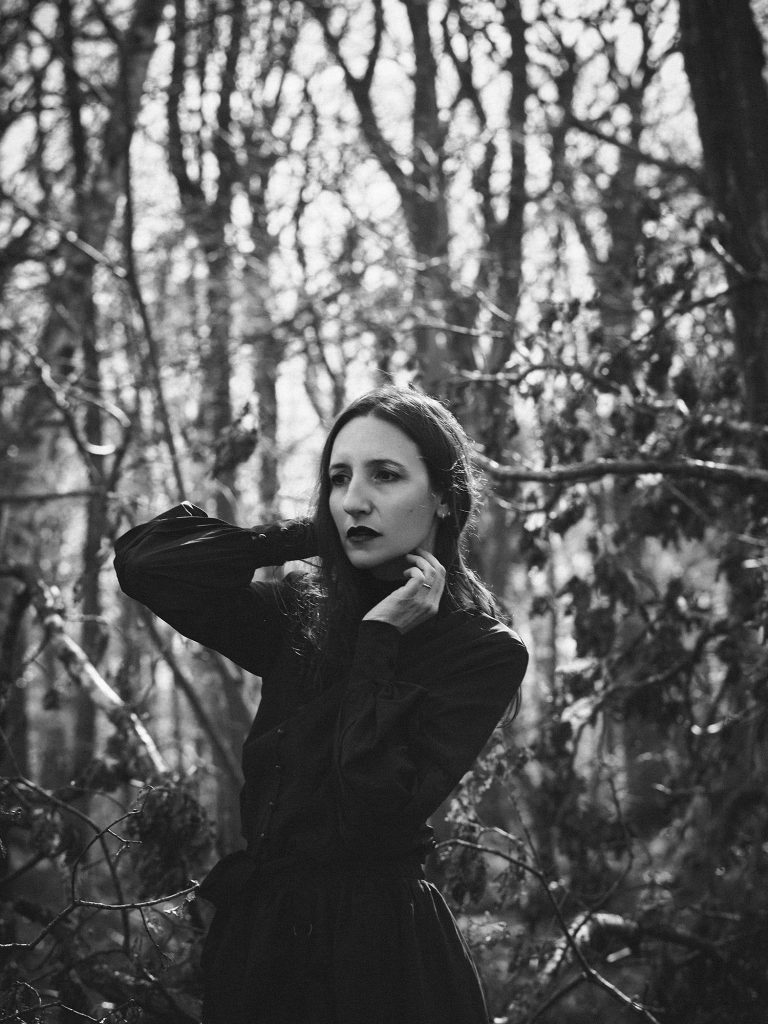 ---
Biography
Pioneers of the French dark atmospheric music, Dark Sanctuary saw their first official release in 1997 with the 20 minutes track EP «Funeral cry» . The album «Royaume mélancolique» followed then in 1998 and resulted in the signing of a contract with Wounded Love Records and the release of the album «De lumière et d'obscurité» in 2000. The band's style was already clearly defined, playing with complex emotions in a timeless setting.
Their 3d album, «L'Etre las-l'envers du miroir» was recorded in 2002 in Germany and released at the beginning of 2003. This album, which has had a huge success in France and Germany, definitely established Dark Sanctuary as one of the greatest bands in this musical style.
After a few concerts in France, the band returned to Germany in order to record their 4th album, «Les Mémoires blessées». Released in early 2004 this piece of work confirmed Dark Sanctuary's own style while providing a deeper maturity as well as new musical horizons. The same year, the band was on tour in Europe, including a memorable date at the Wave Gothik Treffen, in the majestic Leipzig's theatre.
Then the year 2005 began with a major event: the compilation, « Thoughts:9 years in the sanctuary » released on the U.S label Projekt, summarizing no less than 9 years of career. In addition to this, Dark Sanctuary appeared on «Summoning of the Muse ~ a tribute to Dead Can Dance», also released on Projekt.
In July 2005 Dark Sanctuary went back to Germany to record their 5th opus. As a result, their new album « Exaudi Vocem Meam – Part I » had been released in November 2005 and a year after, in November 2006, its sequel « Exaudi Vocem Meam – Part II » was brought to light as well. These two opus have been warmly welcomed by the audience and are considered as the most attained albums that the band has ever recorded.
2009 saw the collaboration between the band and Victoria Francés for the eponymous album «Dark Sanctuary». The talented Spanish illustrator, known worldwide for her pictorial style similar to the band's musical style, illustrated the songs of this album and a superb digibook was published.
The same year the band eventually concluded their 12-year career with a final farewell concert at the Saint Pancras Church in London. A moment of intense emotion in a sacred setting that led to another 12 years of silence this time.
But silence could be heard…
In 2017 Avantgarde Music released «Metal», a compilation of Dark Sanctuary's own reinterpretation of a few tracks in a gothic-doom metal style, recorded here and there during the previous recordings in Germany.
And «Iterum», again, for the second time… After these long years Dark Sanctuary has decided to break the silence and returns to their essence by releasing this EP in early 2022. A rebirth that announces a return to faith and life, a need to compose again around the core of the band and a flame that had never really been extinguished.
In 2023, a new album is announced. Following the EP «Iterum» released in 2022, this album named «Cernunnos» is the first for 14 years, thus marking the return of the band.
---
Discography
Albums
Singles
Compilations
---
Follow us